Ideal place for meetings
It is a growing trend especially among start-up companies that they are organizing "brainstorm meetings".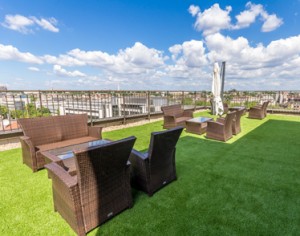 The concept is to share the ideas, and then choose the best ones, so not just the board of the company has privilege to make decisions but the employees as well. Good location is essential for this and the meeting room renting can be an ideal solution which can be rented for just a few hours and it provides suitable place for the ideas to create. For the fluent meetings a meeting room like this can be an excellent opportunity. We can choose from a variety of sizes, furnishings, whichever best suits our company's cultivation. More and more clients choose these meeting rooms for just a meeting or for a longer period of time in Budapest too.