The secret of an efficient meeting
A successful meeting can promote further efficient performance so it is advisable to adapt a few tips.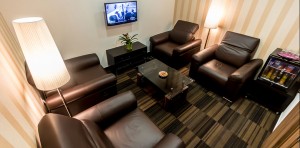 For instance it is desirable to send the background material for the participants prior to the meeting, and take notes during that we share afterwards. Determine the agenda of the meeting! What would we like to take our time on what wouldn't we? Don't alter this during the meeting. It should be interactive, but be aware to give it a structure so it doesn't end up in chaos. Set goals at the end of the meeting and specify the tasks. It is as important as choosing the optimal location for that. In a coffee shop it isn't probable that everyone can give full attention, companies should choose the meeting rooms which popularity is growing. These meeting rooms have been furnished in advance and they fulfil every possible needs. In Budapest the meeting rooms are great opportunities to make a meeting more efficient.