The serviced offices take over in Budapest
It has become quite common that the companies don't rent an empty office, that they furniture, but they rather require the serviced office opportunity.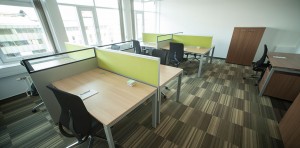 In this case the enterprises don't have deal with setting up furniture, because the serviced offices are already set up and other services available as well. The served office takes care of a suitable workplace including internet connection, phone service or reception if required. This solution can be suitable for companies who want space for just a short amount of time. The offices get inspirational workspace, saving time and money for themselves. Excellent solution for start-up companies or SME-s because of the short-term availability. The served office service practical and it makes easier the working days. It provides better performance and it is cost- and time-efficient.