The growing trend of serviced offices
It can be a quite inevitable question for start-up companies and SME-s to where to operate. Where to start the company?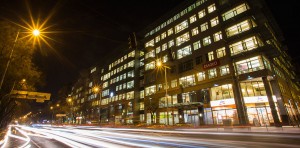 These occasions would need a cost-efficient and pragmatic solution at once. This can be issue at those companies who don't require their employees to work at the office, but they would need office occasionally. The solution is the serviced offices which is quite widespread at Budapest as well. The advantage of these offices is that they provide spaces that are instantly useable. The renter doesn't have to deal with setting up furniture or internet connection for the employees, because it's already set up in these serviced offices. Besides extra services available, for instance reception, which make the working easier and faster. Those who desire cultivated workspace, this service can an ideal solution to. The companies can spare time without giving up quality, the offices are to move instantly, no wonder more and more companies choose the serviced offices at Budapest as well.